Carmen Sanquirico
Senior Executive Assistant to Dr. Emerson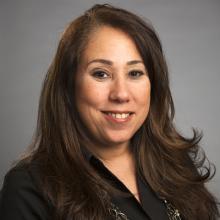 Carmen joined ITI and the Task Force for Global Health in 2016, following six years as assistant to the chief operating officer and chief nursing officer of The Emory University Orthopaedics and Spine Hospital. In her role at ITI, she provides administrative support to ITI's Director, Dr. Paul Emerson.
Carmen manages Paul's schedules, and assists with event and conference planning.
She finds joy in making sure her team has what they need to be successful and is driven by a genuine desire to make people happy.
Carmen is fluent in Spanish and is a certified healthcare patient interpreter. Outside of work, Carmen can be found spending quality time with her family.