Sarah Boyd
Senior Administrative Assistant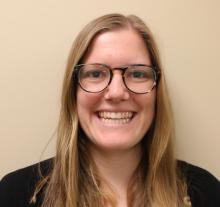 As the senior administrative assistant for the International Trachoma Initiative, Sarah provides administrative and logistical support to ITI's Director, Deputy Director, and the Trachoma Expert Committee.
Prior to joining ITI, Sarah served as Peace Corps volunteer in Mozambique. There, she taught physics and English, worked with a young women's group to increase sexual and reproductive health knowledge in their community, and coordinated a provincial conference focused on the development and empowerment of young women.
Sarah holds a Bachelor of Arts degree in Molecular Biology and Biochemistry from Middlebury College.