People, Partnerships, and a Pill – Celebrating 20 Years of Progress to End Trachoma
In 2018, we are celebrating 20 years of progress in eliminating trachoma, the world's leading infectious cause of blindness. Set up in 1998 by Pfizer Inc. and the Edna McConnell Clark Foundation, the International Trachoma Initiative (ITI) supports Ministries of Health in over 30 countries around the world by making Zithromax® available for use in public health campaigns to eliminate trachoma. The 20th anniversary of our founding gives us an opportunity to reflect on the distance we've traveled in fighting this disease, and raise the ambition for accelerating to a world where diseases like trachoma are a distant memory. We have not traveled alone these past 20 years – a broad coalition of actors including NGOs, the World Health Organization (WHO), Ministries of Health, health workers, and community members have made these incredible achievements possible. Our 20th anniversary gives us an opportunity to celebrate this coalition of partners, colleagues, and friends.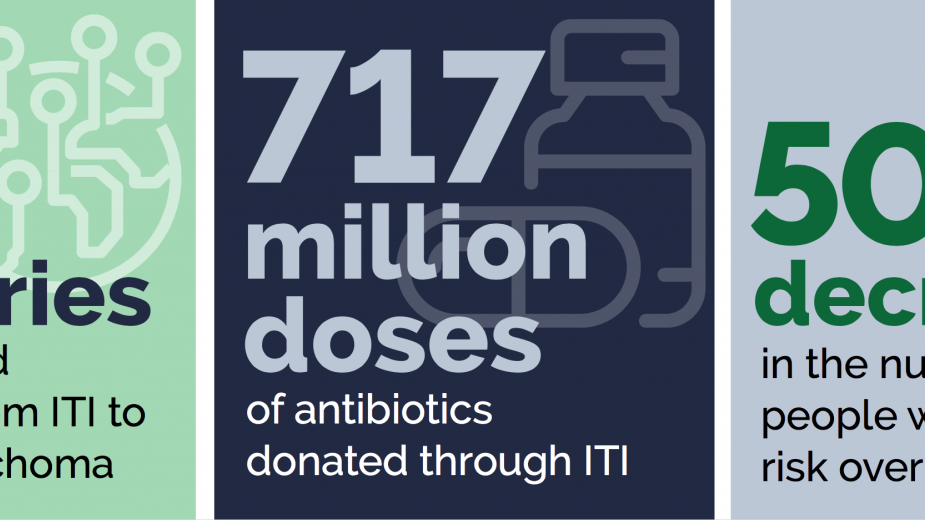 Celebratory events
June 2018
Photo exhibit, reception and film screening in Atlanta, Georgia, USA
September 2018
Celebrations with partners in Addis Ababa, Ethiopia and New York, USA
October 2018
Panel event in partnership with The Carter Center in Atlanta, Georgia, USA
November 2018
Event at the 19th meeting of the Trachoma Expert Committee, location and venue to be determined
#HumansAgainstTrachoma Photo Contest: Celebrating 20Years to #EndTrachoma
The PHOTO CONTEST is officially CLOSED! Thank you to everyone who participated! 
Photographs are a way to reflect on and celebrate the progress that countries have made ending suffering from trachoma. ITI is holding a "Humans Against Trachoma" photo contest as part of a series of events to mark our 20th anniversary.
Twenty selected submissions will be on display at the 18th Trachoma Expert Committee Meeting in Atlanta, GA from June 26-28, 2018.
Three winners (first, second, and third prize winners) will be chosen out of this selection by a panel of judges in time for the 19th TEC meeting in November 2018.
Photo permission release form (must be included with entry) >