Simon Brooker, D.Phil.
Senior Program Officer, Neglected Tropical Diseases-Global Health, Bill and Melinda Gates Foundation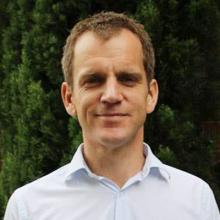 Simon is a Senior Program Officer on the Neglected Tropical Diseases (NTD) team at the Bill & Melinda Gates Foundation in Seattle, where he provides strategic and technical guidance for the foundation's NTD programs. Prior to joining the Foundation in 2015, Simon was Professor of Epidemiology and a Wellcome Trust Senior Research Fellow at the London School of Hygiene & Tropical Medicine (LSHTM). His research interests focused on the epidemiology, spatial ecology and control of infectious diseases, including NTDs and malaria. Prior to LSHTM, he held research appointments at the University of Oxford and Imperial College London. Simon has worked extensively in Africa and Asia, including six years based at the Kenya Medical Research Institute-Wellcome Trust Research Programme in Nairobi, Kenya. Simon has a doctorate in infectious disease epidemiology from Oxford University, where he also earned his bachelor's degree, and has a masters degree in health economics from City University London.