Joseph M. Feczko, M.D.
Former Senior Vice President and Chief Medical Officer, Pfizer Inc.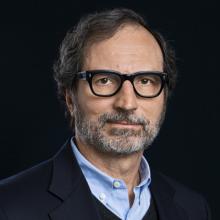 Joseph Feczko, M.D. was, until May 2009, senior vice president and chief medical officer (CMO) of Pfizer Inc. and member of the Executive Leadership Team with global responsibilities for all aspects of the company's medical, regulatory, and safety activities. He is board certified (U.S.) in Internal Medicine and Infectious Diseases. Following a time in private practice, he joined Pfizer in 1982 in New York. He then worked for 10 years in the United Kingdom for both Pfizer and Glaxo, where his responsibilities included supervising clinical research, regulatory affairs, data management, and safety reporting. He returned to Pfizer in New York in 1996, where he held positions of increasing responsibility in clinical research and regulatory affairs and safety culminating in the role of CMO.
He currently is a member of the board of directors of the Foundation for the National Institutes of Health, Research!America, and the International Longevity Center as well as the New York Academy of Medicine.
He is a member of the board of directors of the Accordia Global Health Foundation and a member of the governing board of the Technology Strategy Board of the United Kingdom